Life Will Never Be The Same!
The International Summer Bestseller
From the chaotic, forceful mind of RJ Smith erupts this stunning summer masterpiece of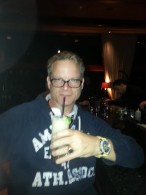 destruction, conspiracy and intrigue.
It's not a question of if Cumbre Vieja volcano collapses… but simply a question of when.
It is summer as the Canary Islands experience a major earthquake many suppose is just a local disaster.
But world leaders have been preparing for this tragic day.
Earth is facing annihilation by an alien race.
Enter Dr. Samuel May, a crackerjack world renowned volcanologist who's predicted the quake would cause the volcano to collapse into the sea and initiate a catastrophic Atlantic Ocean tsunami.
Shuffled to the United Nations, Sam must convince world delegates to evacuate London, the east coast of the United States and the Caribbean.
Nobody believes him.

Until the volcano erupts.

But that's only half of the story.
After the Roman Catholic Church names its new pope, Callixtus the Fourth, the 45-year old stumbles onto deadly ancient secrets which lead him to the island of Tenerife. There, he discovers Earth is nothing more than an alien science project, and they have begun shutting down the planet in a series of natural Cataclysms.
What follows is a race against time to save mankind.
Perhaps… Callixtus can convince the aliens to spare humanity.
But first, he must navigate an assassination plot. The Jesuits want him silenced, even if that means sending his soul to heaven.
Will the pope make it back to the Vatican in time to save the world?
Or will life as we know it end in a fiery explosion?
Latest News
A DANGEROUS TIME

July 2, 2020 - 10:32 AM

It's been months since I've posted anything here. The reasons are many. In February, I lost my beloved pointer terrier, Destiny, whom I saved from death row at the shelter more than eight years ago. Then, in March, mom passed away from lung cancer. This post was supposed to outline my retirement from the entertainment […]