The Scariest Christmas Thriller Ever!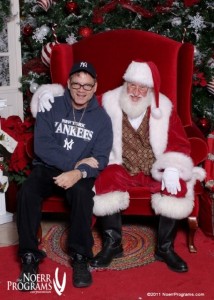 Book #1 FBI Serial Killer Task Force 
There's a murder in the heart of Manhattan, a simple corpse… stretched out upon a bench in Herald Square Park. On any other day, in any other city, the bloody slaying would be a sidebar of filler news for the networks to bury.
But this was Christmas in the city that never slept, the Big Shiny Apple… a 24-hour media show of spectacular brilliance. At the center of the universe, the King of Christmas, Mr. Jolly Old Santa Claus didn't end up dead in broad daylight.
The Mayor knew the murder was a real tourist killer, a heartbreaking story that could destroy the biggest shopping season of the year. Thus, with City Hall wanting answers, the Police Commissioner starts leaning on his men for answers.
Enter the tough-talking, street-savvy, Puerto Rican Lieutenant, Rico Martinez, and his crackerjack Irish Sergeant, Mike Murphy. Dispatched to the scene to hunt down leads, they are intent on cracking the case. 
READ THE REVIEW INSIDE AFTER DARK MAGAZINE
What nobody expected was a parallel FBI Serial Killer Task Force investigation into similar murders. When the agencies come together, it doesn't take long for everyone to figure they're hunting the same psychotic, diabolical lunatic who's already been on police radar.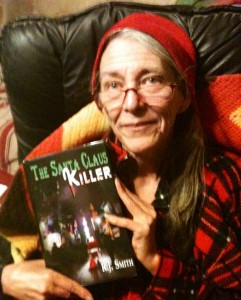 But will the psychopath be that easy to catch? With a cunning and savvy slaughterer running rampant, The Santa Claus Killer turns his attention to an unexpected victim, a member of the FBI.
Chinese Special Agent Mei Ling had been hunting serial-murderers for years, stalking their scent and using her fine-tuned methodical work ethic to close a hundred percent of her cases. Working out of the New York Field Office of the FBI, she rose through the ranks at Homeland Security as few had ever done before.
With informants deep in  Chinatown, Little Italy, and the Lower East Side, she believed there wasn't a killer alive that she could not catch. However, what would she do when the bloody murderer set her sights on those she loved?
In a rush against time… New York's Finest must join ranks in order to break out the killer's Naughty List, hunt down the monster intent on ruining Christmas and sending his ass upstate to Attica for the rest of his natural life.
Lock the doors, close the blinds, and run for your life. It's gonna be a merry, scary Christmas.
Called 'The 'Scariest book since The Exorcist', Smith hits a home run with this psychological thriller.
Updated: 07 December 2020
Latest News
2021

It's been months since I've posted anything here. The reasons are many. In February, I lost my beloved pointer terrier, Destiny, whom I saved from death row at the shelter more than eight years ago. Then, in March, mom passed away from lung cancer. This post was supposed to outline my retirement from the entertainment […]