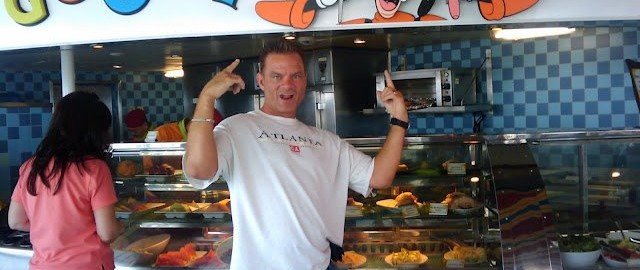 Hello friends and fans! Welcome to FALL!
It's been a LONG FALL.

I have suffered an accident in June 2013 and writing has been extremely difficult, as sitting at my desk for any period of time is painful. 

Deadlines were pushed back to allow rehabilitation and an upcoming back and neck surgery, but soon I should be able to get back to the business of creating entertainment.
Soon, the leaves will change color, TWISTING themselves from  branches, they'll tumble to the chilled ground welcoming spooky teenage kids ringing  doorbells for TRICKS OR TREATS.
I recall growing up AND feeling that hallow chill as nightfall crashed and ghosts lurked along the shadowy streets.
BOO! 
But like all sadistic holidays of history, the horror ends, fright wanes and we return to a false sense of security ..
And, the terror of Halloween gives way to  the chill of Thanksgiving.
The poor fat bird is slaughtered and thrown into double racked ovens across our ravenous country —– nice, huh?
A bunch of barbarians is what we are — hungry, feasting, slaughtering humans — oh, well, one day the aliens will come and maybe… we'll be dinner.
Until then, winter will continue to blow in, tossing an occasional horrendous blizzard across the northeast … but, lets not get ahead of ourselves.
First, there is a long transition to cold
I've been on holiday for much of the year, cruising the Atlantic, touring the country and promoting the release of The Santa Claus Killer.
First, I laid back for a five-day get away, spent hot days lounging in the Bahamas and cool Caribbean nights writing next summer's blockbuster – Cataclysm.  Then, after drinking myself into a stupor with cruise ship Margaritas,  I hopped back on a plane to New York for a meeting with my literary agent, Joyce  — yes — again!
Three visits in one year… and boy, was it hot! 
After New York, I was off to Los Angeles for a two day event promoting The Santa Claus Killer — the book was a 2013 Emmy Award Swag Bag novel pre-loaded onto Kindle Fire HDs awarded to celebrities.
Of course,  being a screenwriter as well as an author, the interest for me is adapting the book for film and getting the SPEC SCREENPLAY to studio execs — but that has to wait for the novel to hit the bestseller list this winter.  YOU WILL MAKE THAT HAPPEN.
That's where you come in…
once you read it, love it and are craving for more

…

leave a review on your retailer's website…
And — that brings me to this…
Getting the book to you, the public!
It's been a LONG 18-month project, working with agents, in London, Hollywood and New York.
We've been busy promoting, advertising and gathering the necessary reviews.
Now, it's time to sit back and watch reactions from you. This year, if you're seeking something different, yearning for an edgy, clutching read… one of those rare, dramatic, thrilling, scare-fests … then this is the big adventurous novel you've been craving.
The Santa Claus Killer is the whole package, detectives, crime, murder, twists and turns… plot shifts, and the ultimate surprise on Christmas day in Times Square.
This  is a mind-movie that springs to life in your grey matter.

It's a SLAYRIDE!
And, will keep you awake!
Cringing at every sound in the dark house!
After all, you never know what lurks in the closet…
– OR –
Down in the basement behind the water heater.
So, this holiday, as a blizzard blows through town and the bitter wind bites into your tender flesh, throw kindling into the fireplace, heat up  hot chocolate and curl up with The King Of Christmas.
He's waiting, just inside the pages of this new thriller.
https://www.rjsmith.net/wp-content/uploads/2013/09/75282_3910888249631_916681300_n.jpg
480
640
wprjsmith
https://www.rjsmith.net/wp-content/uploads/2013/04/rj-smith1.png
wprjsmith
2013-09-25 22:24:23
2015-11-24 15:13:54
SANTA CLAUS IS COMING