NICE TO MEET YA
People always ask me: "RJ, how did you learn to write?"
My answer is almost always… I don't know. That's the God's honest truth, too. I wanted to be a fireman when I was a young boy… in fact, when asked of the top three things I wanted to become when I grew up, I always said…
(1) Fireman, (2) Major League Baseball Player – Yankees, thank you very much and (3) A United States Army Soldier.
Boy, did I get it all wrong!
The fact is, everyone has something they're good at… something that drives who they are deep down inside, it gnaws at our heart until we wake up and give in to the destiny that is laid out before us.
My secret thing has always been writing. I'm not talking about penning love injected poetry or brilliant short stories. Not that there's anything wrong with those sorts of things…  I did a lot of that as a kid, but today, that just isn't who I am.
A shy boy, I liked to sit and watch everything and everyone.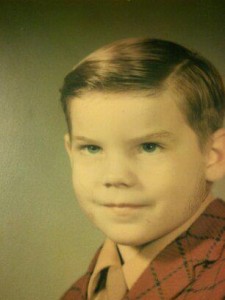 From the age of seven or eight, I'd  sit on the bank of New York's Hudson River and write in an old battered leather journal. Sometimes, my tiny sloping scribbles were nothing more than an eclectic array of jumbled thoughts and raw emotion… like the girl I had a crush on, or my connection with a pounding rainstorm. I have always loved rain. There is something about the scent of it, the ensuing clap of thunder and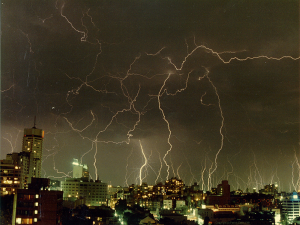 magnificent flash of lightning. Its a violent mix of energy, cleansing and renewal that got under my skin a long time ago and never washed off. Maybe its got something to do about renewal, the way our little blue planet refreshes itself.  Who knows… I think storms are sexy.
Growing into my lanky teenage body, I became pretty darn good at putting together concise tight sentences that led to exciting flowing paragraphs. I was good at it… one letter at a time, nicely constructed words and phrases can evoke an emotional response from the reader. Looking back now to childhood, it dawns on me that my roots in writing lie in the alphabet blocks I played with as a child.
I was always good with language, writing and speaking… but I never much cared for math. In school, when my teacher chalked out an algebra or trigonometry equation on the blac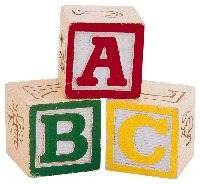 kboard, I remember cringing.  I'd roll my eyes down to an open book and hope Mrs. Wilson didn't pick me. Although I tried desperately to be invisible, my best efforts were always thwarted and somehow I'd be summoned to the head of the class to answer a question.
Yes, I hated mathematics, but there was always something special about writing for me. For as far back as I can recall, I preferred engrossing myself in literature. From the wholesome tales of Huckleberry Finn to the madness of Stephen King and genius of Sidney Sheldon, I always knew I wanted to write stories professionally.
Of course, I didn't have the foggiest clue as to what commercial writing entailed. I just knew I had to write. It wasn't a choice for me… there was only one thing I was really good at… writing out stories!
When I was sixteen, I wrote my first 10,000 word short story.
Most kids I knew back there in Ossining, New York, where I grew up with an alcoholic, child abusing mother, were concerned with sports… but my focus was on writing a story about a witch who cursed a fictitious town called Rell Ridge. I remember scribbling it out in longhand. One word led to a paragraph and those built numerous pages of content
I published that story… taking it out of my antique trunk where I keep all my private, unpublished work. Years ago, Storyteller was the foundation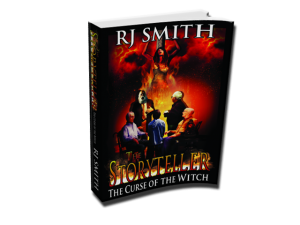 for the Hollywood SPEC screenplay I wrote for JS Integrity Management of Los Angeles. I suppose that short and the subsequent script are the beginning of my professional writing career.
I loved writing screenplays, because they were easy. Scripts are the skeleton of a story… the who, where, what, when and why of a tale. As for me, I learned by studying Syd Field's The Foundations of Screenwriting.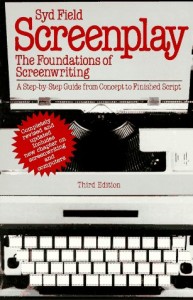 There were no teachers or classes… it was my eyes on the written page, digesting everything I could learn about writing in pictures instead of hefty, wordy blocks of text.
Screenwriters aren't descriptive… we can't describe the paint on the wall, or the color of things… scripts are intrinsically bare bones. Its characters moving through an environment without setting too much of the scene. That task is left up to the producers and directors. For me, writing a screenplay is like building a house. You build the structure but leave the inside empty for others to furnish.
Weird, right? Its like having a baby and then giving it away.
Even now, looking back at the root of my career, putting my finger on the genesis of where it all began is next to impossible. I didn't wake up one morning and make a decision to write professionally. What I did… was write a lot of different things for dozens of  years to perfect my elements of style.
I've been doing it now for close to forty years… but I didn't "make it" until 2010. That's when one of my screenplays made it to the final rounds of the best writing competitions across America. Not long after I signed a representation agreement with a Screenplay Manager… and off my stories went to Hollywood. Right around this time, Joyce Keating, of JRK Literary Agency of Manhattan asked if I'd consider writing novels. I loved the thought of it… remembering my idols, HAROLD ROBBINS, SIDNEY SHELDON and ELMORE LEONARD. For many years I listened to ART BELL on Coast to Coast AM and was intrigued by his show highlighting the unexplained.
Remembering those giants, between 2011-2012, and without much thought, I  pounded out a typed copy of The Santa Claus Killer and Cataclysm.
I was so excited to turn my Hollywood scripts into books.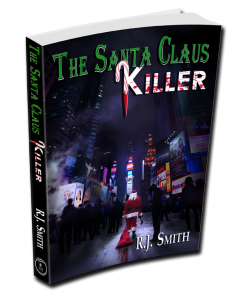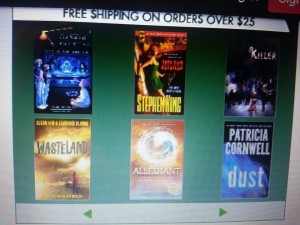 I was happy to see the world's largest book retailer, Barnes and Noble, advertise my debut novel  beside Stephen King and Patricia Cornwell. Instantly, the literary world placed my skills with the best of them. Not many keep that type of company…  that said I was special, and the publishing world considered me on that level.
Then, just as I was about to embark on my book tour and live events in support of SANTA, tragedy struck. I was about to leave on the tour promoting the book, when I was seriously injured after falling into an unmarked hole excavated in a sidewalk by Ajax Paving of Florida.
Since then, I've had EIGHT surgeries with 6 Implants.
I saw my books in the New York Times, USA Today, LA Times and the Military Times. I was devastated that we had to cancel book tours in the U.S. and U.K. which would have paid the bills, and I was unable to shake your hand, sign your books or travel from city to city. It all stopped.
It's been a long, hard road getting to the level I achieved in this business… VERY FEW writers get an agent.. I have three. A Hollywood Manager, J.S. Stern, United Kingdom Literary Agent, Robert Snow, and US Literary Agent, Joyce Keating.
Now, following 8 painful surgeries, I have regained the full use of my hand, the fractured shoulder was fixed with a screw attached my bicep tendon with plates and screws holding everything together.
Writing for hours and touring is now impossible. It is my hope, that one day, I'll somehow be well enough to go out on tour and sell my books to fans again. I want to be able to produce my movies. I worked too hard, for too long, not to get my star on the walk of fame…. but as of summer 2016, I am still on a leave of absence due to the injuries, ongoing pain and weekly doctor appointments.
The rest, as they say, is in the hands of a higher power.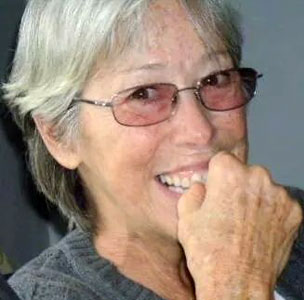 Joyce Keating
NYC Literary Agent
Joyce is RJ's New York City Literary Agent.
She is focused on pitching RJ's manuscripts to top publishing companies throughout the United States for a publication deal.
RJ Smith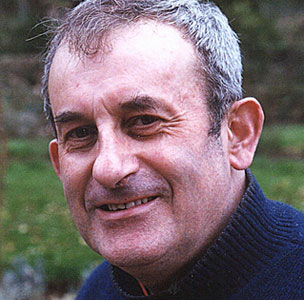 Robert Snow
United Kingdom Agent
Robert is RJ's United Kingdom Agent.
He is focused on pitching RJ's manuscripts to top publishing companies throughout Europe for a publication deal.
RJ Smith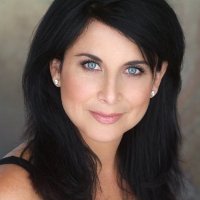 Julie Stern
Los Angeles Manager
Julie is RJ's Los Angeles Manager.
She is focused on packaging and producing select screenplays with different budget levels to the top Hollywood Production companies.
RJ Smith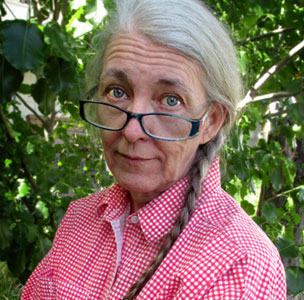 Glenda Findley
U.S. Editor
Glenda is a freelance writer and RJ's editor.
She is happiest when editing great authors, composing, or spending time with friends, family, and her grandchildren.
RJ Smith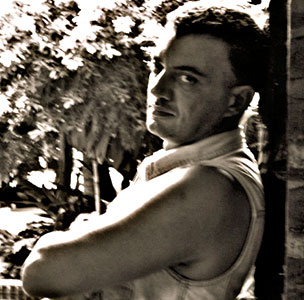 Jeffrey Kosh
Book Cover Artist
Jeffrey is RJs Global Graphic Art Director, book cover creator and merchandising guru.
Specialized in horror and thrillers, I am proud to join the worldwide brand that is RJ Smith.
RJ Smith