Hello folks! As I write this in early March 2015, I find myself pounding out the frightening action-packed storyline, plot and characters in the pages of my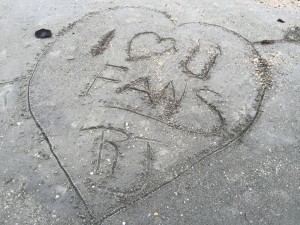 seventh and newest tale, Mountain Monsters. 
I've been hard at work creating the EPIC thriller since early January, 2015. As you know, this follows a December 2014 hospital stay and delicate neurosurgery which corrected c-spine  injuries that caused hand and finger paralysis, loss of feeling and a lot of pain. Back there, in that hell of uncertainty, I feared my writing career had ended just as it was exploding onto the commercially viable market.
It's been almost two years since I tumbled from my bicycle that summer night out on an excavated sidewalk that was not cordoned off by a paving company. Now, thinking back to that evening, and reliving the excruciating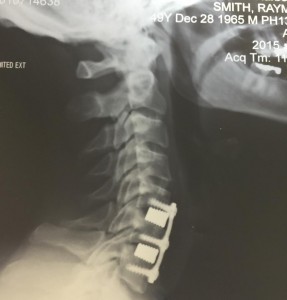 months of pain and surgeries that followed, I'm rebuilding my career. Of course, I cannot undo what was done, can't recoup the loss of revenue of my first two books, can't magically bring back the two book tours I lost… and I certainly can't remove the titanium plates and screws in my neck because of that accident. What else can I do other than to move on? I have to step forward into the future like everyone else. One foot at a time, we all march on, striving to navigate the path life has laid before us to travel. I accept that challenge, always striving to become a better man.
As many of you know…  I have teamed up with some amazing folks  in a reader appreciation give-a-way termed the March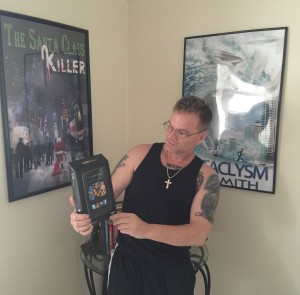 Madness Ultimate Reader Experience. That designation has nothing to do with the collegiate basketball tournament, but rather… takes on a higher calling… giving back, and passing forward a heartfelt love for another living person without expecting a return. Quite simply, giving back separates the fat from the bone and offers the soul a refreshing hope of the human condition. Yes, giving back strikes a chord; I've felt the love and appreciation returned while volunteering in food banks, and most recently, lending a hand to a young man  in a homeless shelter.
I had to go through my own Hell in order to appreciate humility.
Michael Tanner is a young man I met while working the new manuscript at one of my favorite writing places – the Largo Library. Mike is a twenty-one year old, incredibly intelligent kid who became stuck in a homeless shelter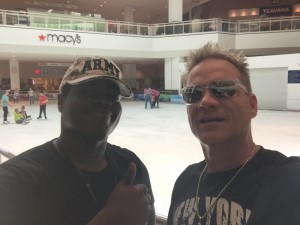 called Pinellas Hope. Soon after, I discovered he had joined the United States Army to better his circumstance in life. Originally from Flint, Michigan he'd come to Florida with a girlfriend to find a better life and maybe, one day, he'd raise his own son. But like most of us, life threw its wrench into the plan and suddenly he found himself alone in a Tent City shelter.
I was proud to have been given the opportunity of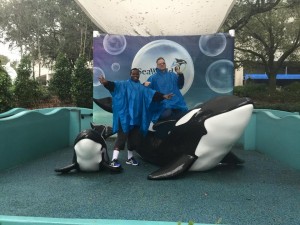 meeting him and after getting to know him, I decided to "give-back" and offered whatever help I could.
That entailed taking him out to eat, bringing him to the movies with my friends and partnering with Sea World/Bush Gardens in obtaining a day pass for him to experience their parks.
I learned he loved animals, whales and considered himself a conservationist. Smart as a whip, he scored off the charts when taking his IQ test…. and I couldn't help but wonder, how had such an amazing individual ended up in a shelter?
Life sometimes throws things as us that we have to overcome.
And yet, we overcome, just like Michael. On the day he shipped out to basic training at Fort Sill in Oklahoma, I was proud and privileged when he asked me
to see him off at the recruiter's office.
After taking him to lunch, I watched as he walked from the car and disappeared into the vastness of a long line of brave men and women who fight for our country.
Today, I am happy to know I made a small difference in his life, and am delighted to know he is getting on spectacularly in basic training.
Sitting here, I realize life always gives us just what we need, exactly when we need it. And at times, although the going may be tough, we have to hang in there and fight for another day.
In appreciation of those who have supported my own career, I am pleased to offer this contest to win a KINDLE FIRE HD. Hopefully, my books will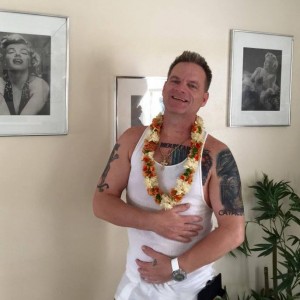 be among the vast library of literature the winner downloads onto the device. But if not, that's okay, too. On March 28th 2015, my US Editor, Glenda Findley, will choose the winner from those who've reviewed one of my novels over the last 12 months. It doesn't matter whether you've posted it at Barnes & Noble, Books-A-Million, iTunes, Amazon.com or any of the other retailers who sell my novels.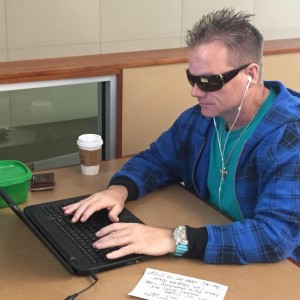 If you're a fan of my work, then you deserve much more than I might offer. Suffice it to say, it's always my hope this machine finds its way into the hands of a true fan who appreciates the emotionally flawed characters who appear in my books and film scripts. It doesn't matter where you live, or how you strive to overcome great obstacles in your own lives… this small token of my appreciation is the least I might offer for the unwavering loyalty and dedication you've shown over the last five years of my career.
Spring is my favorite season of the year, when the earth around us renews itself and recovers from another devastating, brutal winter. In this thing called life, no matter your station, wealth or means, there are battles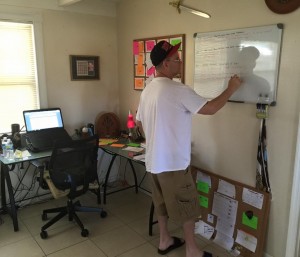 to fight and hurdles to overcome. As I've stated in the media and during interviews, I've had my own personal catastrophes to climb from… that's what life throws, circumstances and pitfalls. Yet, somehow we must find the strength to brush off obstacles placed in our path and move on.
As many of you know, over the last two years, I was forced to fight yet another difficult tragedy. Finding myself critically injured in that summer 2013 biking accident, I had to fight for life, struggle with the pain set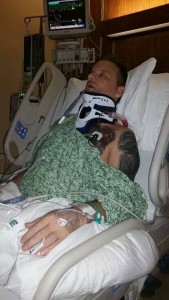 against me and strive to overcome personal injury.
By following me on social media, you are aware my life has been a roller coaster of tests and roadblocks. Tragedy continually strikes when we least expect it, and often we must overcome odds which seem insurmountable.
However, my tragedies are no more important than your own; we all face them, pitfalls that aim to ruin our planned path ahead, the aspirations and all-important life plan we've set out before us.
So, what should you do in order to be entered in this drawing? Simply review one of my novels. All you have to do is go to your favorite book retailer and leave an honest review.
On March 27th, 2015, at 9:00 p.m. one lucky reader will be chosen live on video and played on social media.
Will the winner be you?
Follow the link below and go leave your review for a chance to win!
http://www.amazon.com/-/e/B00E1PS37C
https://www.rjsmith.net/wp-content/uploads/2015/03/FullSizeRender-14.jpg
1418
911
RJ Smith
https://www.rjsmith.net/wp-content/uploads/2013/04/rj-smith1.png
RJ Smith
2015-03-08 11:38:52
2015-03-27 14:27:57
GIVING BACK