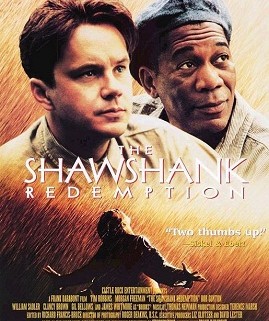 DEATH RATES IN AMERICAN PRISONS
THE SKINNY ON DYING WHILE INCARCERATED
About a dozen inmates die each day, according to the Justice Department. 4,400 jail and prison inmates die each year… a tally not including executions which are infrequent, numbering in the dozens each year and adding up to just a fraction of all other inmate deaths).
Most deaths occur in state prisons, where more than 3,300 died in 2012 alone. The Bureau of Justice Statistics outline that State prisons across the country have the largest populations, accounting for half of all inmates placed in custody each year.
In local jails, about a thousand more inmates die annually, however… the causes of  deaths were very different from those cited in state prisons. Suicide is reported to be the leading cause of death for inmates in local jails, accounting for a third of all deaths. Heart disease is the second-leading cause of death. Horrible prison food often found to contan mice droppings, roaches and bacteria cause a lot of illness and deaths. Perhaps because of the soy-rich menu, cancer is the leading cause of death. Heart disease and other illnesses are listed as the cause in most other deaths.
Deaths in local jails tend to occur relatively quickly after the inmates arrive. About one in three suicides takes place within a week of the inmate's arrival; more than half of these deaths occur the first month. More than 70-percent of inmates who died in local jails were not convicted at the time of death. Prisoners are much more likely to die in jail than to escape.
So, why does this happen? In 2010, the National Institute of Corrections released a report on jail suicides, outlining possible explanations for the problem. In short, they said, jails tended to exacerbate suicidal behavior: Experts theorize that two causes for jail suicide exist: (1) jail environments are conducive to suicidal behavior and (2) the inmate is facing a crisis situation. From the inmate's perspective, certain features of the jail environment enhance suicidal behavior: fear of the unknown, distrust of an authoritarian environment, perceived lack of control over the future, isolation from family and significant others, shame of incarceration, and perceived dehumanizing aspects of incarceration. In addition, certain factors are prevalent among inmates facing a crisis situation that could predispose them to suicide: recent excessive drinking and/or drug use, recent loss of stabilizing resources, severe guilt or shame over the alleged offense, current mental illness, prior history of suicidal behavior, and an approaching court date. In addition, some iprisoners simply are (or become) ill equipped to handle the common stresses of confinement.
Bland had attempted suicide before, confusion that a Waller County assistant district attorney said likely explained the decision not to place her on suicide watch. The World Health Organization says that communication among different staff members is crucial, adding that additional screening and observation are needed.
Thousands of people are dying behind bars each year as the prison population has exploded over the last few decades.
There are 2.2 million people incarcerated in America's jails and prisons, a number that is four times the population in 1980. Harsh sentences of the 1980s and 1990s helped foster a situation where an increasingly large number of inmates are older than 50, and state health-care spending on inmates has skyrocketed. The federal prison population has similarly climbed. In state prisons, a little more than half of inmates were sentenced for violent crimes; one in five is there for property crimes like burglary, while about one in six is being held for drug crimes.
All told, one of every 108 adults in the United States was incarcerated in a prison or jail in 2012, according to the Justice Department. That same year, one in 50 adults were on probation or parole.
https://www.rjsmith.net/wp-content/uploads/2013/07/ShawshankRedemptionMoviePoster.jpg
395
269
RJ Smith
https://www.rjsmith.net/wp-content/uploads/2013/04/rj-smith1.png
RJ Smith
2018-06-11 10:12:05
2018-06-11 10:20:09
DEATH RATES IN AMERICAN PRISONS