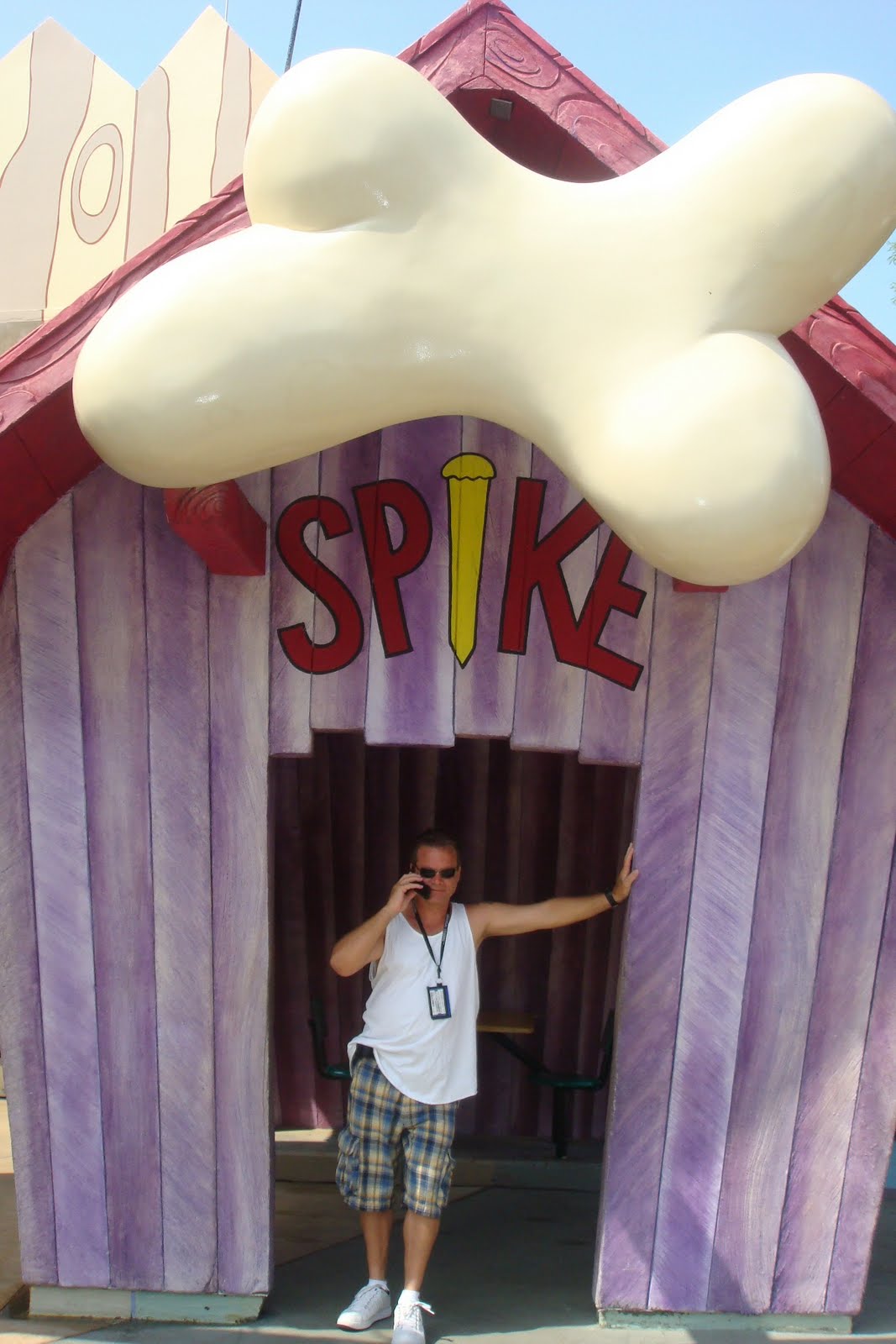 Since the release of The Santa Claus Killer (Authors Boutique) (Hellnotes Review) (Novel Ideas) (People's Choice Book Awards) (YouTube) (Audible) in May 2013, t's been some time since I've sat here in my study and written anything of value. One thing I've learned over the last five years while dealing with the reprecussions of that bike accident in 2013… is that you can die at any moment. Like most of you, in my youth, I thought I was indestructable, just like most kids. The problem with me is… it took thirty-years to realize the way I was living would only lead back to the streets, prison or a graveyard.
In my work in progress… the shocking tell-all biography, DESTINY, I've had to face down some pretty ugly facts about my past. Back then I was nothing but a common criminal with prison sentences under his belt, I was not just heading nowhere fast… I was there. Rock bottom… a 42 year old nothing. I'm not sure what woke me, perhaps it was the last incarceration, the people I've met, the experiences I've suffered thorugh. Some of you know I grew up on the streets and became addicted to street drugs at a very early age and well… growing up on the streets, one doesn't learn the right way to live. It's a mentality of US against THEM… and by them, it's meant anyone who didn't live on the streets, grow up in boys homes, live through foster care or have the scent of the filthy streets woven into the very fabric of who they were. I regret most of my past decisons throuhout life, the drugs, crime, penetentiary… it was a road of Hell that led nowhere fast. I could have laid the blame of my screwed-up life at my birth-mother's feet. But the fact remains, at some point we all have to grow a pair of balls and grow up.
I know that better than most. I lived the life, saw the consequences and was almost sent away for LIFE (Under California's Three Strike Law) by the Santa Clara County District Attorney's Office and a feared female African American hanging judge.
Originally enacted in 1994. The Three Strike law required that a defendant convicted of any new felony … and having committed one prior seious felony and one non-violent felony was to be automatically sentenced to state prison for a term twice the otherwise sentence provided for the same crime by a first offender. But if a defendant had two prior felonies … no matter what state those conviction happened in, just like my circumsances, that defendand was eliglible for a 25-years to LIFE Three Strike entence.
Today, I'm a case study why three-strikes legislation doesn't work. People do change and sometimes it's not on the 2nd, 3rd or 10th attempt. Had a now retired California Criminal Defense attorney by the name of Denise Lee not fought hard for me, I would now be a 52-year old convict waitng to die at San Quentin State Prison for the crime of shoplisting and possession of cocaine residue. But Denise did fight for me and she believed in humanity's ability to change… she saved my life after my judge went on vacation turning over her cases to a much fairer judge who didn't believe someone should spend the rest of their life in prison because of a minor shoplifting charge.
The rest is history, you all know my amazing story, how I climbed out of the gutter and broke away from the badboy lifestyle jumping into the entertainment business in 2010 with my first bio screenplay, DESTINY which did pretty well in The Francis Ford Coppola American Zoetrope Screenwriting competition, The Page International Screenwriting Awards and Sundance's Table Read Competition and The Script Pipeline screenwriting competitions. They led to three agents that began representing my work. Then, the Emmy Swag entrant came along thanks to Hollywood Director and Producer Carol Hovsepian. That opportunity led to a few book awards for The Santa Claus Killer while rising to the #2 breakout Amazon bestselliing novel. Now, being an Amazon best-seller does NOT mean the money is rolling in…. Amazon considers free book give-a-ways, promotions, sales and KDP sales in evaluating a book's status. Had I went out on my Barnes & Noble and Horror festival tours, the money would have come. It all happened and fell-apart so fast it seems like a nightmare now.
You're all going to love the biography adapted for the screenplay, DESTINY. If and when the book publshed, you'll cry, laugh and cheer on the lead character. It's sad, happy and frightful. But it's real; it's the truth. Reading just like an RJ Smith thriller, something happens in every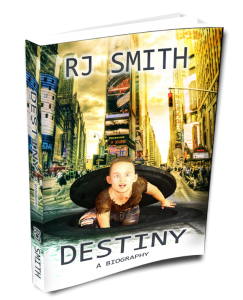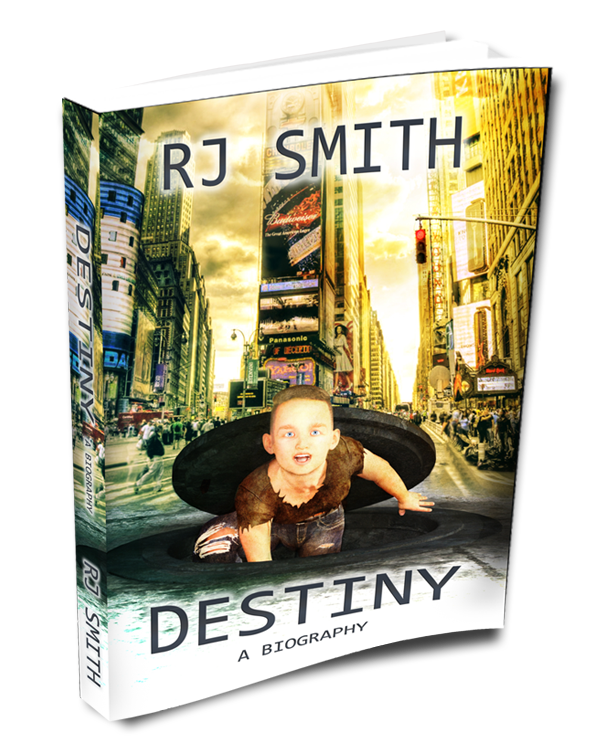 chapter. Just like in life, each day brought new adventures… though I hope
yours were better than mine. I've long ago made peace with my sordid past, it really doesn't matter anymore, I've done the time, learned from my mistakes and moved on with an amazing career as a novelist. Sure, there have been rough things to deal with, real-life challenges, like the biking accident and the subsequent ACDF Surgical Fusion & Lumbar Disc Replacement with Fusion & Fractured Shoulder Injury and Torn Bicept surgeries to fix those injuries. As you know, all that resulted in the spiraling of my writing career because the five years of injury repair and rehab prevented me from committing to book tours and appearances that were being set up here in America and the United Kingdom. Yes, it is true I've lost every cent I had, borrowed or invested for advertising and promotion for both novels, The Santa Claus Killer and Cataclysm. Because of all this, I could be an angry depressed despot angrily pointing fingers. Instead, I've chosen to live my life, enjoy every second I have on this planet, because as the kids say today… "YOLO" … You Only Live Once!
I am writing this to the youth and disenfranchised of our society:. Sometmes being "cool" or wanting to "fit in" leads to disaster and sometimes worse. If you want to be cool, join the Boy Scouts, Young Marines or football, basketball or baseball programs at your school. To those who are homeless or growing up on the mean lonely streets and have stumbled upon this post online at your local library…  please go to the police and tell them you need their help. They are not all bad guys, in fact… if I am to be honest, I have to admit most officers I've dealt with were kind and were only doing thier jobs. Most departments will help people get into residential substance abuse programs. If you're a kid, they'll call Children's Services, or for adults, they'll contact a shelter that'll change your circumstances. Trust me, gangs, crime and drugs aren't cool, and they definitely lead to jail, prison or a casket – it's no secret, just look at the more than 115 Americans who die every day after overdosing on opioids. Heroin, Meth and Cocaine are deadly because of thier very nature… but more so when drug dealers cut the drugs with harmful substances.
One of my favorite authors, William Cuthbert Faulkner (1897-1962) is one of the most influential authors of the twentieth century and was awarded the Nobel Prize for Literature. Faulkner once wrote "the past is never dead. It's not even past. All of us labor in webs spun long before we were born, webs of heredity and environment, of desire and consequence, of history and eternity. Haunted by wrong turns and roads not taken, we pursue images perceived as new but whose providence dates to the dim dramas of childhood, which are themselves but ripples of consequence echoing down the generations. The quotidian demands of life distract from this resonance of images and events, but some of us feel it always."
He also wrote: "Read, read, read. Read everything – trash, classics, good and bad, and see how they do it. Just like a carpenter who works as an apprentice and studies the master. Read! You'll absorb it. Then write. If it's good, you'll find out. If it's not, throw it out of the window."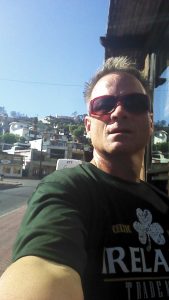 I became a novice writer years ago after digesting Faulkner's The Sound and the Fury which tells the tale of the disintegration of a family while exposing the doomed citizens of a mythical place dubbed Yoknapatawpha County. The book was and is regarded as Faulkner's greatest work. I won't give anymore away, go read it yourself. I also think highly of Sidney Sheldon (1917-2007), the American novelist and producer who became poplular in the 1930s while working on Broadway stageplays before moving into motion pictures while writng The Bachelor. I'm also a huge fan and student of Harold Robbins (1916-1997)  the American novelist and best-selling writer of his time. Penning over twenty-five best-selling novels by hand, he sold more than seven-hundred and fifty million booksthat were printed in thirty-tw0 languages.
Anyway, I just wanted to share the above with you all. Here is my own message: No matter what you face in life, no matter how hard you work or play, always remember that today will become yesterday and the past is only a reflection of who you WERE, not who you are today. A lot of people try to use my criminal record against me, my upbringing, both in my personal and professional life, they try to degrade my accomplishments, ridicule my circumstances and skirt their own flaws. But it doesn't bother me, I'm not that person they talk about anymore. I changed on my own clock, when I was ready, when I was sick-and-tired of being sick and tired. So, I say, never hide who you are, where you've been or what you went through. It all adds up to the whole of who you are today. For better or worse, you have to live with yourself in the dead of night.
Posted by RJ Smith on March 22nd 2018
http://www.rjsmith.net/wp-content/uploads/2018/03/DSC02060_0024_024.jpg
1200
1800
RJ Smith
http://www.rjsmith.net/wp-content/uploads/2013/04/rj-smith1.png
RJ Smith
2018-03-11 13:30:17
2018-03-22 11:45:55
THE DISCOVERY OF SELF