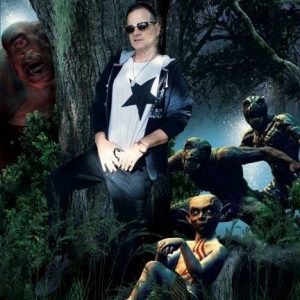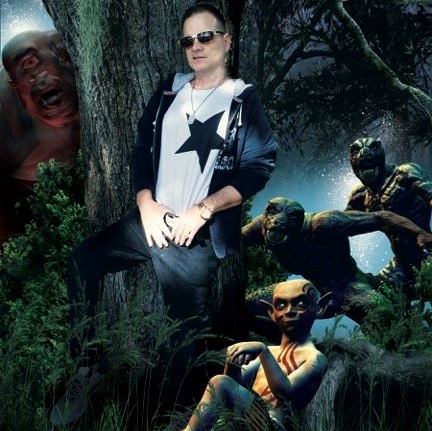 THERE IS a war brewing and humanity is fighting for survival against the scourge of an alien reptilian race. But only the pure blood of a teenager can save the people of Mother Earth. In touch with a distant galaxy, he must enlist the help of newly discovered friends in order to fight the creatures in another dimension. Gaining special gifts in a distant and dangerous realm, the boys must be readied for the ultimate fight to save the universe. Discovering magic, and learning how to use their newly acquired superpowers, the friends must unite with a band of giant Cyclops and small red-skinned aliens during one of the worst blizzards to ever hit the northeast.
This novel tells of the fiends who stalk the darkness, creatures who snatch the flesh from the living. Monsters in the Woods is an unrelenting and ferocious tale of a monstrous race invading our planet and the all-out war that follows.
Monsters is a heart-stopping rollercoaster ride of suspense, an adventure for those with enormous imaginations! After all, I want you uncomfortable, biting the tips of your fingernails down to the bloody nubs, grinding your teeth in a fit of vicious nerves, afraid to look under the bed. That's bliss for me, watching as you shift your eyes from side to side, a nervous glance, a terrified expression planted on your face. That's where I need you, horrified at the thud outside the window, a rustling in the back of your dark bedroom's closet… a noise in the next room.
This EPIC tale has roots in reality and sprouts from reports of green and scaly creatures documented throughout humanity's history. Not long ago, I happened across a Hopi legend that warned of creatures said to have survived hundreds of feet below what is now downtown Hollywood. Many claim it was the stuff of science fiction.
When I first heard of their alleged existence during my annual pilgrimage to the International UFO Congress' Annual Symposium at the We-Ko-Pa Resort and Conference Center in Fountain Hills, Arizona, I had to wonder…could there really be something to the tale? With more than 1,000,000,000,000,000,000,000,000 (a-thousand-quintillions) stars in space, many astrology scientists believe 7.6% of those are what is called Class-G stars like our own sun. That's important because it is estimated almost all Class-G stars support at least one planet in which life must exist.
Current Number of Potentially Habitable Exoplanet
      Subterran          Terran          Superterran                Total
      (Mars-size)      (Earth-Size)   (Super Earth-size)    (Livable Planets)      
             1                      22                       32                         55
The Universe is no doubt teeming with life! If that is such, couldn't there be intelligent life forms out there somewhere? And, If so, why is it so fundamentally insane to believe they've been coming to Earth since the beginning of mankind to manipulate our DNA, hunt or live among us?
© Copyright – June 19th, 2018
Latest News
A DANGEROUS TIME

July 2, 2020 - 10:32 AM

It's been months since I've posted anything here. The reasons are many. In February, I lost my beloved pointer terrier, Destiny, whom I saved from death row at the shelter more than eight years ago. Then, in March, mom passed away from lung cancer. This post was supposed to outline my retirement from the entertainment […]

Village Voice columnist, R.J. Smith

April 17, 2020 - 2:50 AM

Politically Incorrect: Guns N' Roses & Public Enemy Sound Off! "Forty-eight hours in the feeding cycle of New York City. There were Uzis, Public Enemy re­grouping, and a clique of blond babes orbiting Axl Rose at the Cat Club. All of this connects. How was your week?" by R.J. SMITH Swing Shift by R.J. Smith […]