E-Book Available June 18th, 2018!
Now Available at Amazon for Advance Orders
THIS SPELLBINDING 425-page novel tells of the fiends who stalk the darkness, creatures who snatch flesh from the living. Monsters in the Woods is an unrelenting and ferocious tale of a reptilians race from the star system Sirius more than 8, 611 light years from Earth. Invading the planet, they're intent on consuming life as we know it. Their plan? Devour humanity until the blood has been sucked dry.
This tale can be for fans of SCI-FY, Fantasy or general fiction. It is scare you out of your mind novel. It's Harry Potter meets Swamp Thing yet is entirely original. It's a tale for those with enormous imaginations of a wonderful frightfest! After all, I want you uncomfortable, biting the tips of your fingernails down to the bloody nubs, grinding your teeth in a fit of vicious nervess, afraid to look under the bed. That's bliss for me, watching as you shift your eyes from side to side, a nervous glance, a terrified expression planted on your face. That's where I need you, horrified at the thud outside the window, a rusling in the back of the closet… a noise in the next room. That being said, I should note epic this tale has roots in reality. It sprouts from real reports of green and scaly creatures documented throughout humanity's historical records. This story speaks of what if and oh my!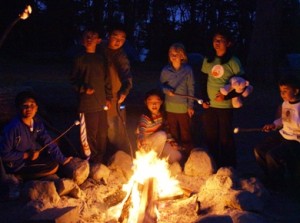 It pokes holes in the nonsensical notion that Human Beings are the only species on Earth with self-consciousness. How does one determinde that? Not long ago, I happened across a Hopi Legend that warned of reptilians said to have lived hundreds of feet below downtown Hollywood. Many claim it's the stuff of science fiction. When I first heard of the lizard people and their existence during my 2012 trip to the UFO Congress' Annual Symposium in the state of Arizona, I had to wonder… could there really be something to this tale? With at least 200 billion galaxies in space (and possibly even more), we're very likely talking about a Universe filled with trillions of planets in billions of universes! Couldn't there be alien life out there somewhere? And, If so, why is it so fundamentally insane to suppose they've come to Earth to live among Earthlings? Maybe they're planning to wipe out humanity. Here are some facts. In 1955 Indiana, there was an encounter with something residents called The Green Clawed Beast. The story went… that two friends were swimming in the Ohio River and unexpectantly came upon a creature that pulled one of the girls underwater.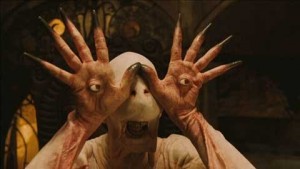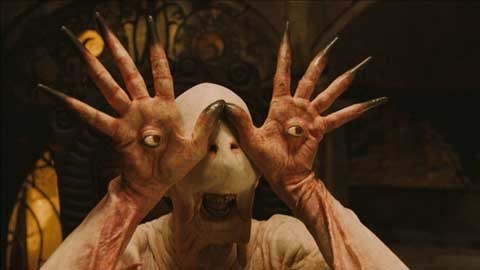 With her friend Miss Darwin Johnson looking on, she struggled back to the surface kicking and thrashing for dear life. Claiming to have escaped a green hairy claw, sure enough… when back on land, she noticed a jade-colored hand-print on her leg that couldn't be washed off for days. I know, I know, it sounded crazy to me, too… but the story didn't end there. Within days, both girls were visited by peculiar looking men dressed in black suits who ordered them to renounce any and all knowledge of the incident!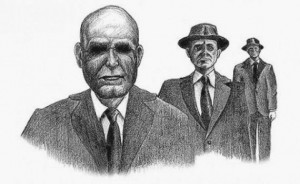 Sound familiar? The Men in Black have been fictionalized by Hollywood directors for as long as the place existed. With actors Will Smith and Tommy Lee Jones making a joke of the entire subject, the reality is that M.I.B. do exist. And yet, if you type Men in Black into your web-browser… the official Wikipedia page is all about the movie. That's how the ruling powers want it; they want you believing none of it is real. You see, there is a systematic disinformation machine in place across the globe to hide, manipulate and refute any voice that claims Aliens have and continue to visit and work with Black Op's and a shadow-government here on the planet. Remember, the leak in 1954 actuallly claimed that Dwight Eisenhower the 34th President of the United States actually met with aliens from another planet at Holloman Air Force Base in New Mexico. Hell, even his Great Granddaughter Laura Magdalene Eisenhower admitted it
Later in 1955, another family, the Suttons, were busily entertaining a guest when their home was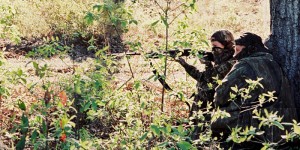 invaded by 'creatures from another world'. Claiming their guest, Billy Ray Taylor, had stepped outside to fetch a pail of water from their pump, he supposedly witnessed strange lights in the sky shortly before the farmhouse was invaded by green creatures with skinny legs and clawed hands. The Green Goblins attacked but were surprisingly fought off with firearms. Similar tales continue across America. In Louisiana, thousands of sightings and reports have been made of a creature called The Rougarou.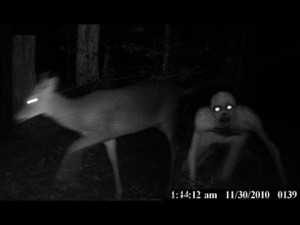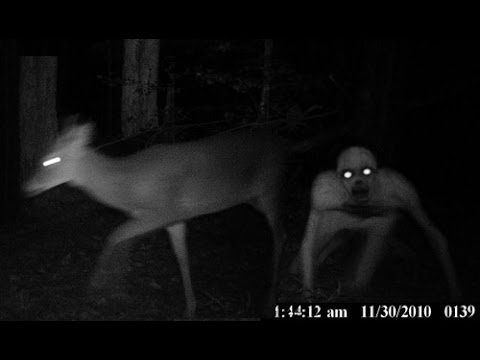 The stories date back centuries to French Canadian immigrants who described the creatures as having a human body but the head of a wolf or dog. Termed flesh-eating monsters, it was said that anyone coming into contact with the beasts disappeared. To date, more than 400-people have disapperared from Louisiana!
Massachusetts is also said to have been invaded. The Dover Demon was alleged to have had a large spherical head with bright orange eyes. It had no mouth or nose and its limbs were long and thin ending in extended fingers. Witnesses claimed the skin appeared to be sandpaper-textured. Although at first glance, Monsters In The Woods may seem like a tale woven from the imagination of a fretting novelist… I assure you, these monstrosities have been reported around the globe… in various forms and descriptions. However I may describe them… they've been said to be the worst creatures conceivable.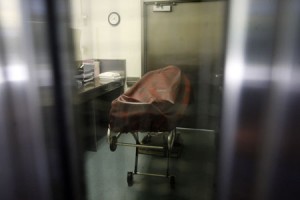 I struggled to write this novel over the last five-years due to my severe bicycle accident and 10 surgeries with five years of phyical rehab. I am so happy to report I now feel well enough to keep my 2013 promise to spin this tale. Take it as a warning of things to come. The account you're about to read still raises the hair on my neck. In fact… goosebumps are creeping along my arms as I conjure the course ahead. You see… not long after the Dover Demon appeared in Massachusetts, something similar arrived in New Windsor, New York.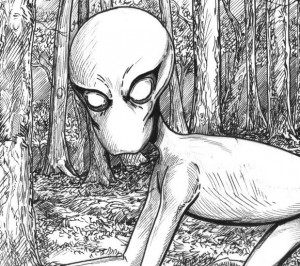 It had all the hallmarks of a break-out horror movie, and yet, there was something quite unsettling to the story… thus, I decided to write it all down. I'm dying to tell you all about it. But first, I have to state how it all began; otherwise you'll not have the soggiest idea of where we're headed. Are you ready? Can you handle the possibility that monsters are real? If so, buy the novel in late 2018, pull the blinds, and be sure to deadbolt the door. You see, there are things lurking outside that are dying to get inside. They've always watched you from the shadows, even when you thought you were all safe snuggled in the warmth of your quilted bed.
I am convinced… there really are monsters out there! They hide in the dark, stare through our windows, and often wait under our beds for their chance to attack. The Monsters in the Woods have been here since the beginning of time.
Updated by the author: April 30th, 2018