Greetings From The Sunshine State
Hey guys, just a short message this  month touting my new upcoming ADULT and YOUNG ADULT novel. Yet, I suppose, Monsters In The Woods isn't exactly a new project,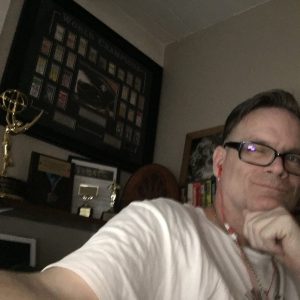 right? It's been a long time coming at just under five-years because of circumstances out of my control. As most of you may recall, a few years back I spent a week wandering a home for children. You see, when orphaned by my mother Harriet "Tish" Smith in December 1973, I grew up on the streets of Times Square until New York Child Services snatched me up from a street-corner and ferried me off to what was then called The McQuade Foundation for Boys.  I ran away numerous times looking for my birth-mother,. Thankfully, a houseparent, the late Clifford Webb, finally got me to stop looking. "She is long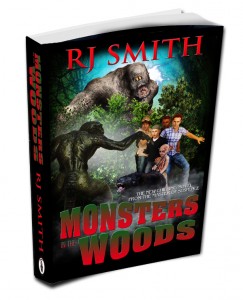 gone" he said hugging me tight, "we're your family now." Finally calming down, and dealing with my circumstances, I spent a few years at McQuade from the ages of 12 to 15. When I visited the old McQuade Foundation Campus while researching this novel, I knew it had been taken over by Saint Christopher's Inc. Growing up  in the small Hudson Valley village of New Windsor, New York, life was certainly much different. Roller Rinks and Drive In Theater's were the fad of the time and me and my friends spent a lot of time at both. Remember, the modern cellphone, iPhone and others were not invented yet. The MacBook wouldn't be imagined by Founders Steve Jobs and Steve Wozniak until April 1, 1976… the 200th anniversary our country's independence from the British in 1776.
Back then, our country was suffering through The 1973 oil crisis that began when  members of the Organization of Arab Petroleum Exporting Countries proclaimed an oil embargo. It was targeted at countries supporting Israel during the Yom Kippur War. The initial nations targeted were Canada, Japan, the Netherlands, the United Kingdom and the United States. By the end of the embargo in '74, the price of oil had risen from US$3 per barrel to nearly $12 globally. US prices were significantly higher. The embargo caused an oil crisis that left our countrymen and women standing in mile long lines for rationed gasoline. Today that same barrel of oil cost more than $63.00 a barrel.
I remember all that. The times, the orphanage, the people… so, I wanted to imagine a novel that took place at The McQuade Foundation for Boys. With a simple idea of creatures from outer space invading Earth and devouring humanity, I outlined a pretty twisted manuscript with Reptilian extraterrestrials, Grey aliens and Giants fighting for control of our planet. The story would be epic, in the vein of Harry Potter but absolutely nothing like it. Below is a FREE PDF copy of the manuscript, this is an exclusive for my fans. Enjoy!
Added by the author: March 26th, 2018
http://www.rjsmith.net/wp-content/uploads/2018/01/emmy.jpg
1536
1536
RJ Smith
http://www.rjsmith.net/wp-content/uploads/2013/04/rj-smith1.png
RJ Smith
2018-03-18 10:04:56
2018-03-27 04:17:27
Monsters In The Woods